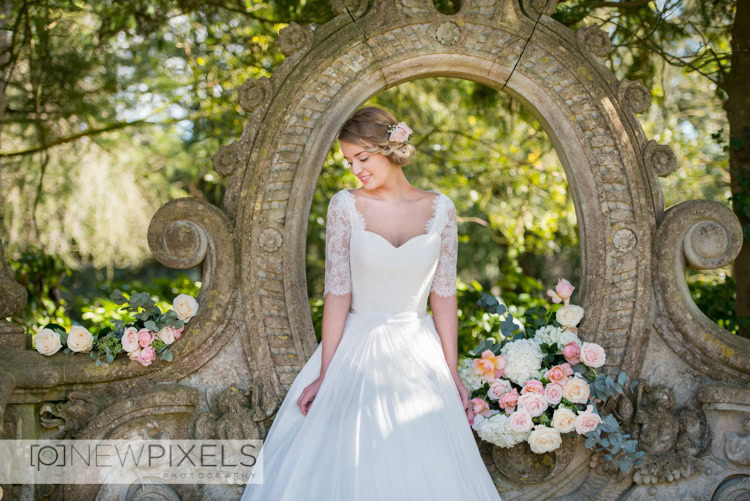 Ivory & Co. Dresses
OFFICIAL PHOTOGRAPHERS
What an experience Max and I have had these last two months. I simply cannot wait to tell you all about it. In September 2016 we were asked to photograph for the fabulous bridal company Ivory & Co. They wanted us to capture their new range of tiaras, jewellery, head pieces and bridal dresses. It's safe to say that we were slightly overwhelmed but excited for the challenge!
Our first shoot was to be held at Sandon Hall in Staffordshire. If you haven't been there, I highly recommend going – It is simply beautiful. It was here where we met our first two models, Anna and Beth. Max and I were used to photographing "real" brides and it was a challenge at first to push ourselves through our comfort zone. Both Anna and Beth were both brilliant and so friendly, we had many laughs along the way! Jen was our highly professional make-up artist and hairdresser. With a team of great people we were set to get some outstanding photos!
Since that first shoot, we have been all over the South West of England photographing at some outstanding wedding venues such as Westonbirt School in Gloucestershire and The Lost Orangery in the Cotswolds.
Ivory & Co's collection of dresses and jewellery are simply outstanding. The quality and pride that designers; Sarah & Alex put into each and every item is second to none.
We have just finished our 6th shoot with Ivory & Co and Max and I cannot wait to work with them all again soon. I hope you enjoy looking through the images and that it helps you find the right wedding dress for your wedding!
Natalie & Max x
NEW PIXELS PHOTO & FILM