Wedding Albums
"The Original" album is custom designed to look & feel good. Each page is hand designed to show off every little detail of your wedding. A magnetic clasp wraps around the front cover to protect the inner pages and is available in white or black faux leather.
"The Frame" is my newest wedding album and I'm really excited to show you! For anyone questioning whether to get an album or not because you're worried it will just sit in a box, this album is the ideal solution for you! It has been carefully designed to fit perfectly within a frame so that you can have it on display at all times.  The album comes in four sizes and a wide range of colours to choose from. Whether you choose to have 40 or 400 photos in the album it'll be hand designed to suit your wedding!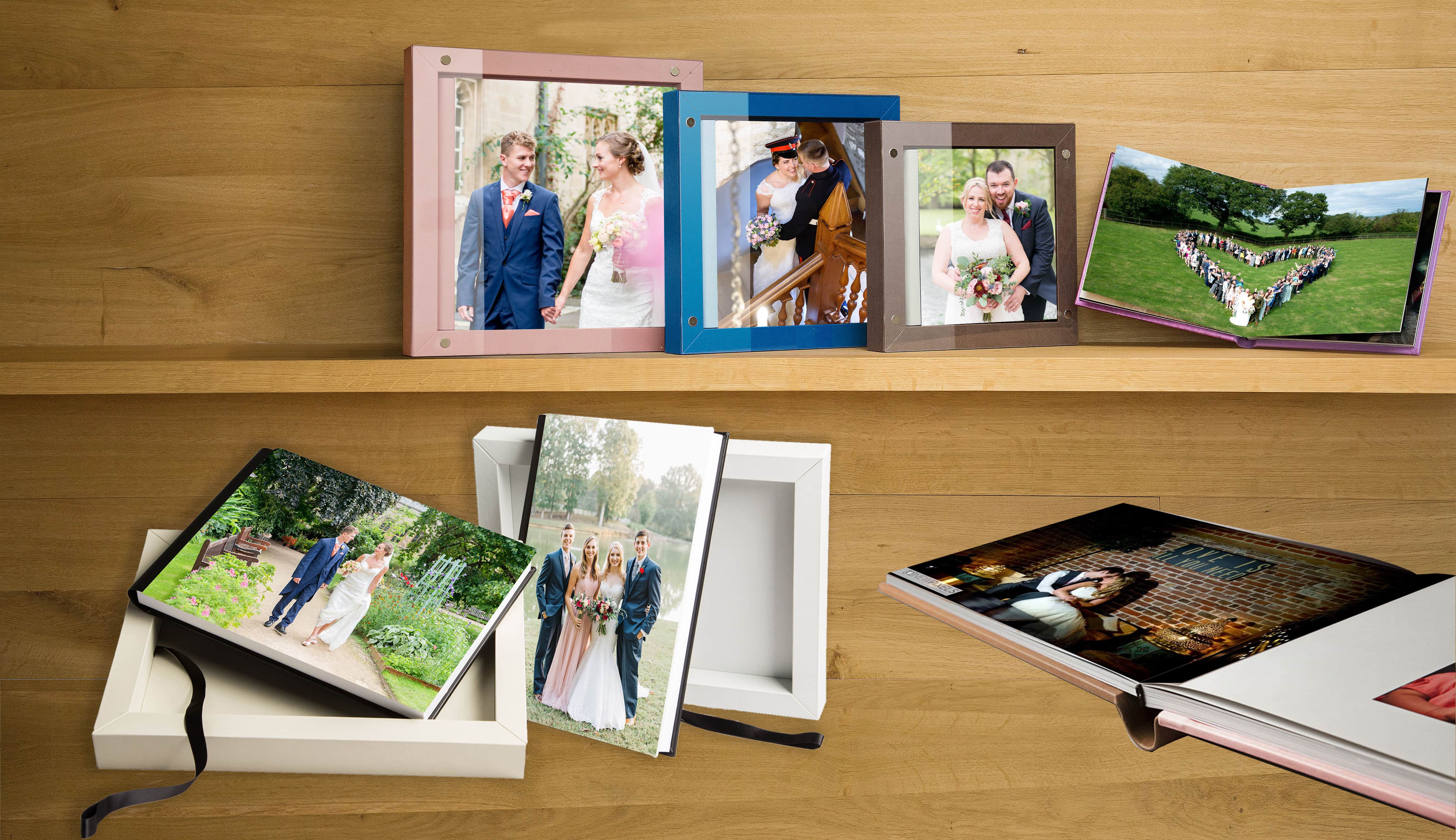 "The Flush" is my most popular album. It allows me to expand your photographs seamlessly to the edge of the pages. This luxurious album is designed by me and made by Queensberry. These outstanding albums can be customised in more ways than you can imagine. Whether you have your names embossed on the front or a large full page photo, these albums look great every time!
Welcome to the best of the very best in the wedding album world. GraphiStudio albums are extremely eye catching. The album enables me to expand some photographs to the edge of the page whilst also allowing other pages to be overlayed with elegant ivory mounts. If you are looking to show off your photos in an elegant and breath taking way, this is the album for you! They are definitely the all time favourites.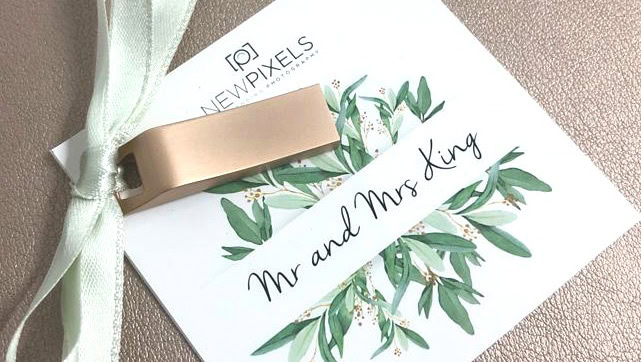 Every wedding collection receives one of my personalised high resolution memory sticks.
All the images are high resolution so you are able to print any size from them. I do not watermark any of the images on your memory stick or limit the amount of photographs you receive!
No hidden costs, no additional extra charges, just great photos on a wonderful USB.